Wooden Railways Direct is a specialist retailer of wooden railway toys, stocking all the leading brands as well as other harder to find items. Our range includes Bigjigs, Brio and Hape which are all fully compatible with each other, perfect for ever expanding train sets!
At Wooden Railways Direct we are proud to offer our superbly made wooden toys, at very competitive prices, along with excellent customer service and advice. We love wooden railways, and are very happy to discuss your requirements via phone or email, and help you find the most suitable toys for your needs. Our range is updated regularly, and we are always excited to stock the newest toys as they come to the market, as well as timeless favourites.
Children have played with wooden railways since the first real railways were built, and it's easy to see why they're still so popular today - they offer a unique blend of traditional make-believe play and construction, and are only limited by your imagination! As well as the trains and tracks there are a fantastic number of accessories, including tunnels, animals, bridges, and industries all with incredible detail. This means we can can help you create a railway set that is really personal to your child, whether that means the Flying Scotsman Engine, the Mallard, or pink fairies! Railway sets are fantastic because they will grow with your children, becoming more complex and sophisticated as they develop and learn.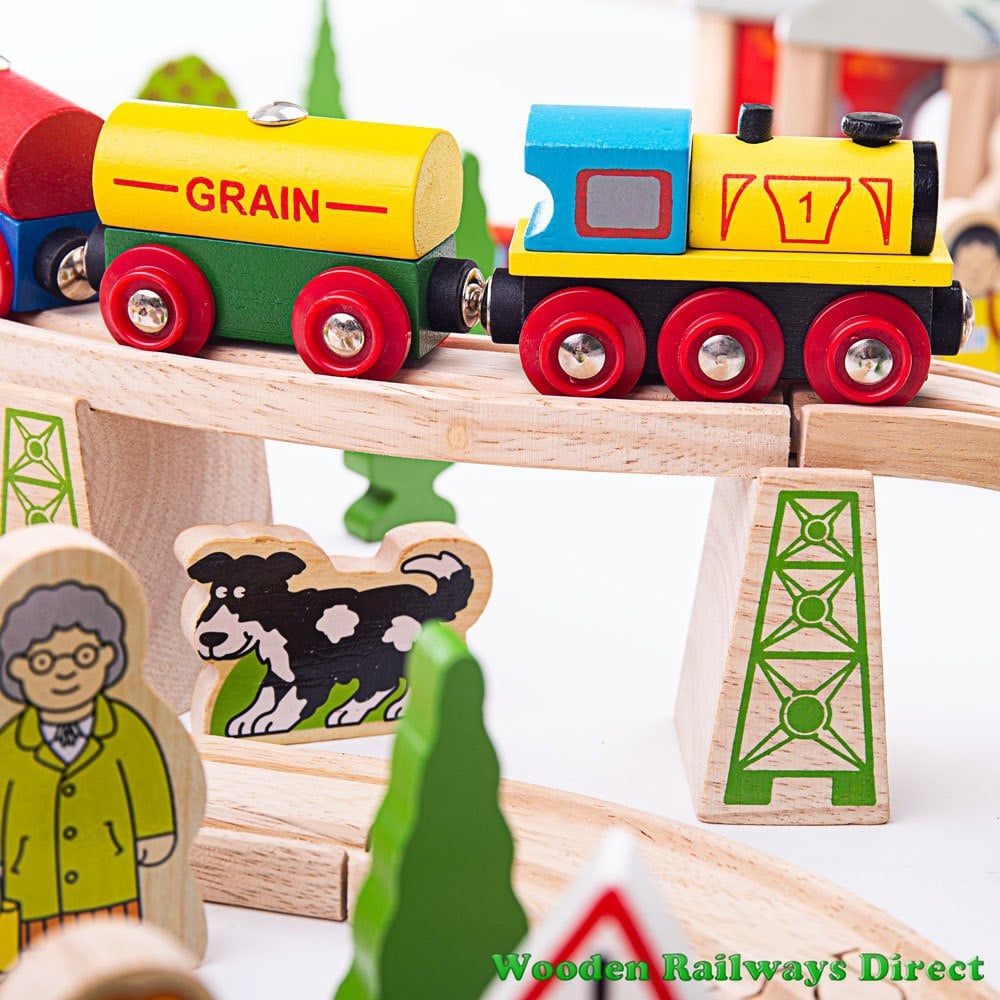 Company Information:
Wooden Railways Direct is a trading name for Whitminster Trading Company Limited.
Company Registration Number - 03586684
VAT No - 655 424041
Registered Address - 8 Pegasus Centre, Hurricane Road, Gloucester. GL3 4FF
Telephone - 01452 372419
Email - [email protected]